The biennial Meeting of the European Bhutan Friendship Associations was held between 21st and 24th June in Geneva (Switzerland) and Chamonix (France). It was co-hosted by Society Switzerland-Bhutan and Les Amis du Bhoutan (Friends of Bhutan: France), with a carefully prepared programme and opportunities to foster relationships between Bhutan Friendship Associations from 13 different countries.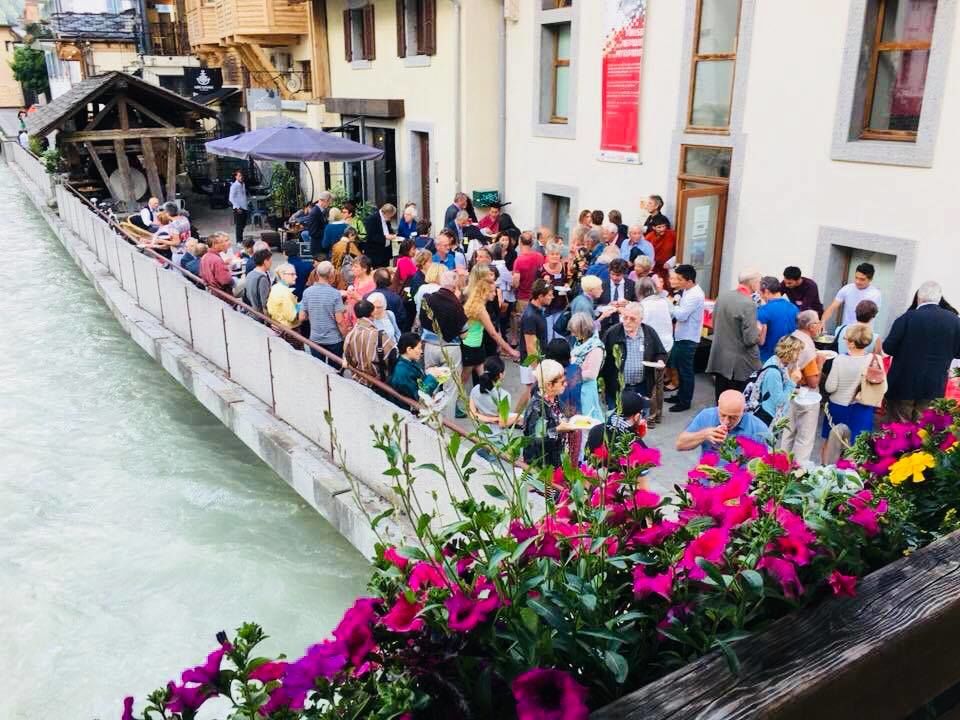 It was an incredible honour and privilege for our Friends of Bhutan Society: Czech Republic to be invited for the second time to attend this very special meeting, which was set against the majestic Alpine mountains this year. We had a chance to share our activities in the Czech Republic with the wide European community of Bhutan Friendship Associations through presentations and discussions. The whole meeting was a humbling experience for us – we were inspired by our much more experienced colleagues from other countries and we left the meeting full of ideas. Many friendships were strengthened, many new ones were formed, and we are endlessly grateful for being part of the wider family of Bhutan friendship societies from across Europe.
Apart from attendance of 14 European Bhutan Friendship Associations, we were honoured with the presence of Her Excellency the Ambassador Aum Pema Choden and other members of the Bhutanese Embassy in Brussels; His Excellency the Ambassador Kinga Singye and other members of the Bhutanese Embassy in Geneva; and Aum Chhimmy Pem, Director of the Tourism Council of Bhutan.
We would like to express our sincere gratitude to the organisers for all their hard work coordinating this truly engaging and inspirational meeting, and we, as the newest member, humbly hope that we can in a small part contribute to strengthening the links and partnerships between Bhutan and Europe.
With kindest thanks and greetings to all our European counterparts.
Thank you for this experience – KADINCHELA!
If you are interested in further information about the meeting, an official press release is available from the Ministry of Foreign Affairs (Bhutan).